Promo!
xDecoder 11.7 LAST VERSION (16.11.2023) | Genuine Software
Description
XDECODER 11.7 License Full
Software allow you to remove error codes from supported ECU files
It cost 60$ and is locked with hardware ID " hard drive serial number and CPU ID "
Checksum is not calculated, for our luck most of the flashers do it on the fly.
The software is original Programmed by Bertus82
– Free updates forever– 
Official Seller !!  
EcuList:
11.7.0 (16.11.2023)
– Support for Hyundai Kia KEFICO CPEGD2
11.6.0 (10.10.2023)
– Support for Renault CONTINENTAL SID310
11.5.0 (31.08.2023)
– Support for Bentley BOSCH ME7.1.1
11.4.0 (23.07.2023)
– Support for PSA SIEMENS SID803A (full files only)
11.3.0 (17.06.2023)
– Support for Ford BOSCH MD1CP006
11.2.0 (17.04.2023)
– Support for FCA CONTINENTAL GPEC2
11.1 (03.03.2023)
– Support for Smart BOSCH ME17.7 and ME17.9.20
11.0.0 (26.01.2023)
– Support for PSA DELPHI DCM7.1
10.9.0 (05.01.2023)
– Support for Toyota BOSCH ME7
Alfa Romeo, Fiat, Lancia
BOSCH EDC15
BOSCH EDC16
BOSCH EDC17
BOSCH ME7
BOSCH MED17
DELPHI DCM3.4
DELPHI DCM3.5
MARELLI MJD6
MARELLI MJD8
MARELLI MJD9
MARELLI IAW7
BMW
BOSCH EDC15C4
BOSCH EDC16
BOSCH EDC17
BOSCH MD1CP000
BOSCH BOSCH –
MD1CP002
BOSCH – MD1CP002 BOSCH lecture de démarrage
SIEMENS MS43 – lecture démarrage
SIEMENS MSS65
Chery
BOSCH ME7
Chevrolet
DELCO E78
DELCO E83
DELCO E84
DELCO E87
DELCO E98
SIEMENS SIRIUS D42
Citroen, Peugeot
BOSCH EDC15
BOSCH EDC16
BOSCH EDC17C10
BOSCH EDC17C60
BOSCH MD1
BOSCH ME7
BOSCH MED17
BOSCH MEV17
CONTINENTAL SID208
CONTINENTAL SID807
DELPHI DCM3.4
DELPHI DCM3.5
DELPHI DCM6.2
SID803A
Dodge
BOSCH EDC17
Ford, Mazda
BOSCH EDC16
BOSCH EDC17CP05
BOSCH MED17.2.2
BOSCH MEDG17.0
CONTINENTAL SID208
CONTINENTAL SID807
DELPHI DCM3.5
DENSO RFx
MD1CS005 
HINO
EDC17C01
Honda
BOSCH EDC17
Hyundai, Kia
BOSCH M7
BOSCH ME17
BOSCH EDC16
BOSCH EDC17
DELPHI DCM3.7
Isuzu
BOSCH EDC17CV41
Iveco
BOSCH EDC16
BOSCH EDC17
Jeep
BOSCH EDC16CP31
Land Rover
BOSCH EDC17
DENSO
Man
BOSCH EDC7C32
Maserati
ME7.3.2
Mercedes
BOSCH EDC15C6
BOSCH EDC16
BOSCH EDC17
BOSCH MD1CP001
BOSCH MD1CS006
BOSCH ME9
BOSCH MED17
CONTINENTAL SIM266
DELPHI CRD2
DELPHI CRD3 
Mini
MEV(D)17.2.2
Opel, Vauxhall
BOSCH EDC16
BOSCH EDC17
BOSCH ME1.5.5
BOSCH ME7.6.x
BOSCH PSG16
DELCO E78
DELCO E83
DELCO E84
DELCO E87
DELCO E98
DELPHI MT35E
DENSO DIESEL
MARELLI MJD6Ox
Porsche
BOSCH BPCMB
BOSCH ME7
CONTINENTAL SDI3 – SDI9
Renault, Nissan
BOSCH EDC16
BOSCH EDC17
BOSCH MD1CS006
HITACHI GASOLINE
SIEMENS SID301
SIEMENS SID305
SIEMENS SID307
VALEO V42
CONTINENTAL SID310
Smart
BOSCH BMS N82
BOSCH ME7.7.0
Subaru
DENSO DIESEL 2.0
Suzuki
BOSCH EDC16C3 – as Renault
DENSO GASOLINE 32bit
VAG
BOSCH EDC15
BOSCH EDC16
BOSCH EDC17
BOSCH ME7
BOSCH MED17
BOSCH MED9
BOSCH MD1CP004
CONTINENTAL PCR2.1
CONTINENTAL SIMOS18
DELPHI DCM3.7
DELPHI DCM6.2
MARELLI IAW9GV
SIEMENS SIMOS3
SIEMENS SIMOS7
SIEMENS PPD – bdm read
Volvo
BOSCH EDC16
BOSCH EDC17
Download xDecoder From Here : http://xdecoder.eu
or From MEGA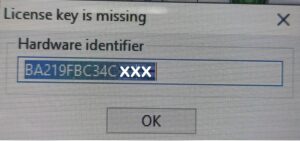 After downloading, open the xDecoder and send me the ID with proofs of Payment (order number) To: info_Business@ik.me
and then we will send you activation
The Activation File may be sent in a period ranging from 20 minutes to 48 hours as a maximum
We can block the license if we detect fraudulent or piracy activity by the customer
 For more information or to request assistance, contact us via WhatsApp
 Or Via Email: info_Business@ik.me