Sale!
Description
Winols 4.7 Full Activated Not VM 2023
WinOls software is a dedicated program designed to modify the data memory of ECUs (Engine Control Units). The WinOls software helps you search and find maps within the ECU data file. These maps can be names and altered in view and format to suit your needs and requirements. Through several different methods, you are able to edit and modify the data file.
---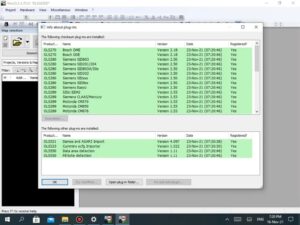 you will receive download links for the whole package once receiving your payment confirmation , just send
an e-mail to ( info_Business@ik.me ) with your order details (order# and ITEM Name), we will reply during
maximum 24 hours and send you the download links + Installation Instructions…
———————————————————————————-
Contact Us always for any questions.
AutoXdiag